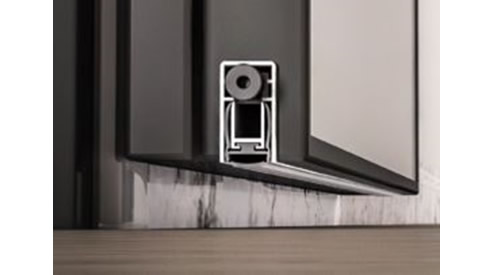 Every door set assembly will have a gap between the door and the frame, so it can operate. However, this gap can allow unwanted noise to pass through from one side to the other when the door is closed. The easiest way to block any noise is to always introduce physical barriers. For door set assemblies, that means installing door seals completely around the four sides of the door to frame/floor gap, aiming to create an airtight seal.
Door Seals of Australia have now an expanded range of automatic door bottom seals available to allow installation on timber, fire, aluminium and glass doors to widths up to 1800mm.
Around the vertical and top edges of a door, the gap can be sealed by fitting acoustic door seals on the frame to create an airtight seal when a door is closed. The DSA seals feature a unique wedge profile seal gasket which requires lower energy to close against and provides excellent sound attenuation. The fully aluminium carriers are extremely compact and available in silver, or any Dulux colour to match design needs.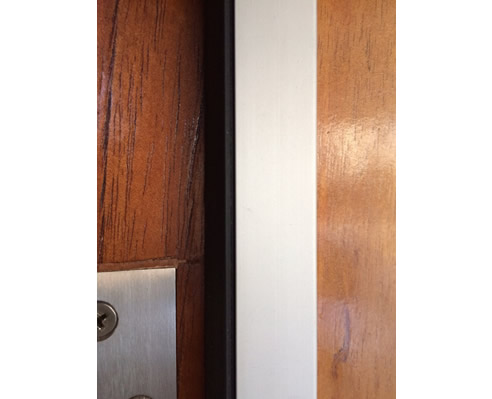 For further information, Door Seals of Australia provides a building advisory service with a wide range of seal solutions to suit hinged, pivoting, sliding, bi-parting and folding doors and windows. Visit www.doorseals.com.au or email or call 07-3856-6660