DSA Acoustic Seals — When QUIET is Essential
DSA Seals Are Available Australia Wide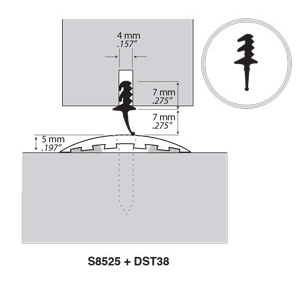 DSA Class 33 STC-Rw Acoustic sliding door Systems Component
A head and jamb seal system that is widely used for multi-fold doors, windows, sliding doors and pivoting doors. The drawing shows S6577 + S6701 + S8525 + S9168. For the timber joinery use DST38 or DST40 thresholds.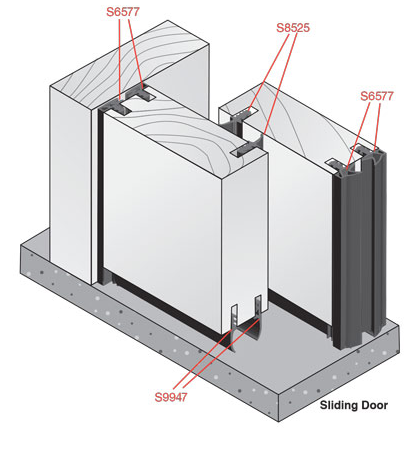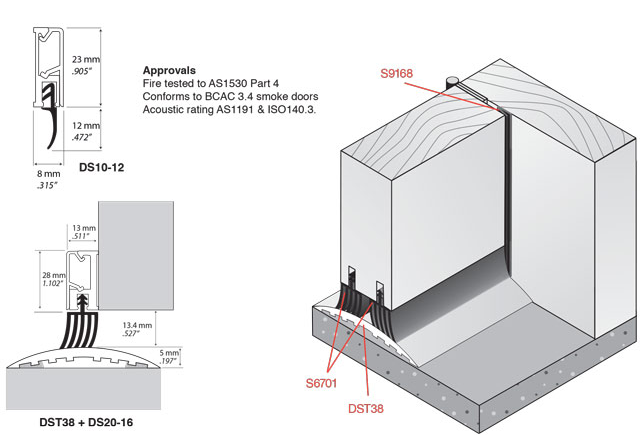 Technical Service and Support
At DSA we are always happy to provide service and technical advice for acoustic, weather, fire, and smoke protection to Acoustic Engineers, Architects, and Builders. Door Seals Australia weather seals are guaranteed for two years against defects in material and workmanship provided seals are fitted in accordance with manufacturer's specifications. Defective goods will be replaced. However, no claim for work done there on or damage incurred will be allowed.