Defining Noise Problems and Solving them
DSA Seals Are Available Australia Wide
DSA Class 34 STC-Rw Acoustic Systems Component
The DS10-R head and jamb seal is a new seal system which is widely used in apartments and townhouses. Proved to be an economical performance door seal system. The DRS1530, and DBS1230 are fully mechanical automatic door bottoms which utilise a flat spring mechanism, which activates when the door is closed, lowering a TPE seal insert against against the floor or threshold, protruding, hinge-side plunger is compressed by the frame as the door closes to activate the spring. The seal then drops is a scissors like motion from the hinge side. Use a 3mm hex spanner to adjusting to the floor from a pivoting point. This motion ensures a smooth drop without frag for a tight seal, even on an uneven floor.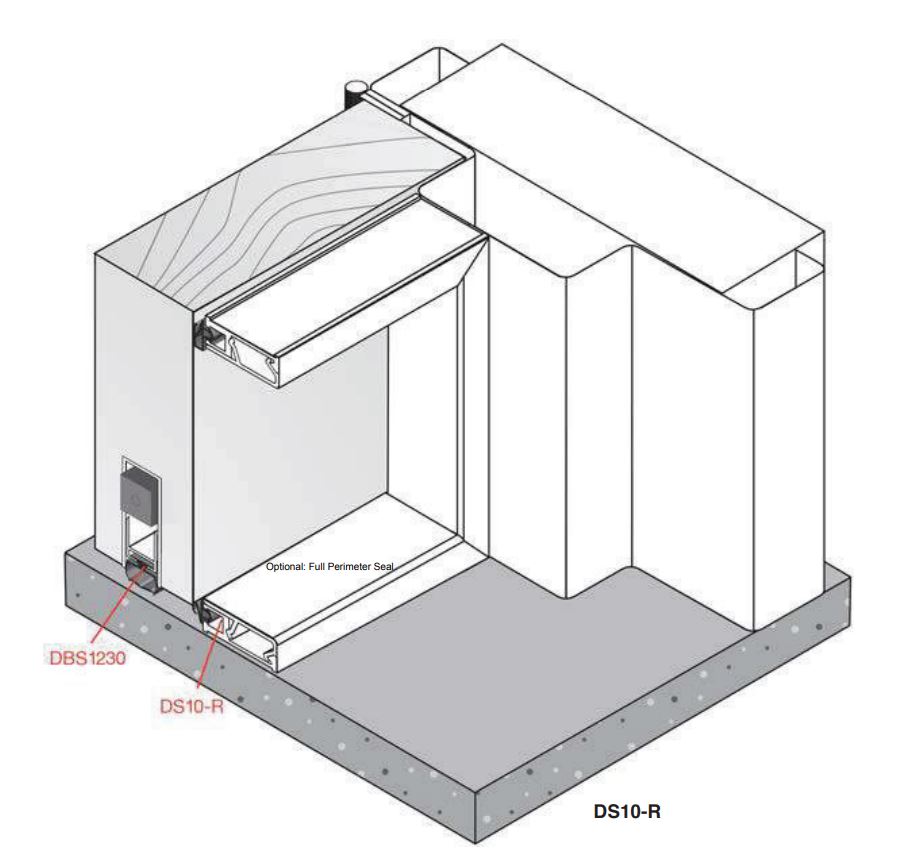 Door Seals Fitting Instructions
Using our Installation system guarantees your seals will work correctly.
Please note – measurements will need to take into account paint or veneer finish on doors.
Fix door and latch first. Pull the seal from the extrusion. Measure and cut to size. Make sure the extrusion is separated from its cover (see figure 2). Use 3.2 mm packing between door face and aluminium extrusion. (If using DS20 with S6577 seal use 5mm packing). Then:
Screw DS20/DS30 aluminium extrusion to door jamb through the pre-punched holes.